Recently Retired? Wanting to become an Ace the Accelerated Way?
Becoming suddenly retired may feel very comfortable... or not! Suddenly your life is quite changed. And you may be faced with some important questions. Like:
"What about my social life?" While working, You were constantly interacting with lots of people, and maybe you neglected real social life, not inviting your old friends anymore, because you were so tired after work that you could just eat, digest some TV and go to sleep until next day. Now you suddenly have more time. What are you going to do with it?
Will you be willing to accept to help your spouse or husband a lot more for the everyday work, because he or she might still not be retired and asking you for that? Or if already retired, she or he may feel having done too much for you, i.e. more than you have done for her/him, as is too often the case?
Or do you have the feeling that you deserve to really keep this new time for yourself, because you've already done so much...? Entering your old age, are you afraid to loose contacts? What about your relationships with other? Aren't there some people you wanted to try to learn to know more? On what ground?
Do you want some examples of how I can help you with?
Download my "The 1 main trap most retired people fall into, and you perhaps should not." And make up your mind.
Or choose a more expensive interaction with me that will help get results faster AND many more answers to the questions you may or should ask yourself, really.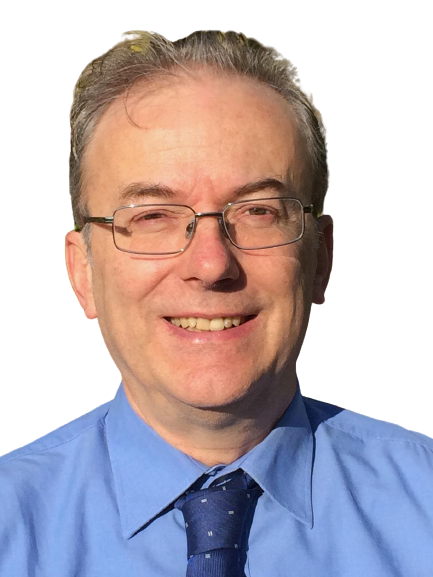 Are you ready? Feeling a bit lost? Whatever formula, you will be presented shortcuts that might save you years, and bring you a sense of achievment, freedom and happiness. Plus help you enter into new relationships with the world.
More Clarity about what your life is really about
Want more happiness? Freedom? Love? Where are these to be found?  Once you put a scale against Maslow pyramid and start to climb, you will see that these are to be found inside, not outside. You may know it already, or take it from me, if you can. (You may even DIY, although practice installment does not automatically follow theory understanding)
More Clarity about how to timeline the steps of your desired outcomes
The fact is that different people seek different outcomes. But the fact is that there are many common denominators. As I master them, I will teach you what they are, so that you can benefit from them in your personal life, and may even teach them to spread that special "connect the dots" of mine.
Help your inner potential finally TAKE ACTION
Taking action is very difficult. Taking the right action might look even more difficult. But in fact it is less difficult.
You just need to know what the right action is 🙂
You have incredible strengths. You do not know how to use them at their best. Whatever your goals, and here we put the focus on relationships, maybe you just need to use my "Ariadne's string" so to retrace your way out of the labyrinth of information overload.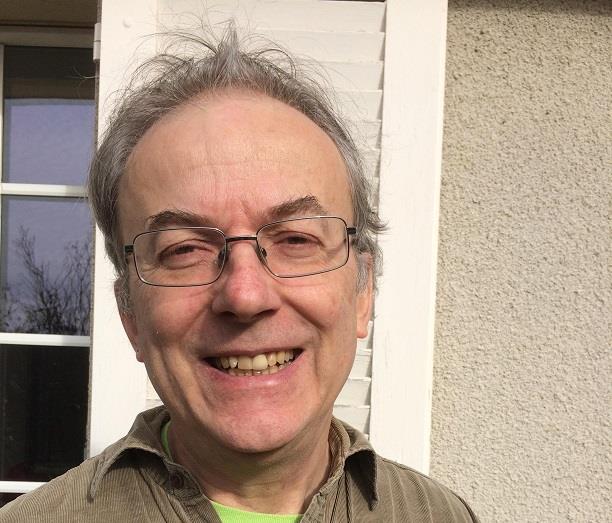 Hey there! I'm Jean-David Roth.
I am clearly a narcissict. This is why all my life I tried to improve on myself to be happy with what I see in the mirror.
Now, you don't need to be a narcissist to have me help you get happier with what you see in the mirror too. If you think there is no way to progress on that, just stop reading.
I think on the contrary that this is a never ending mission, and that there is a bandwagon to jump in so to improve both the internal world and the external.
I would be glad to participate to your success and help you find your unique path and way towards it, the piece of the puzzle, the place in the puzzle, that resembles you the most.
I am far from perfect, though, and even I still need to learn from my teachings.
So if you feel like it, try it. There is not much to loose, (except for some of these little pieces of paper some call dollars 🙂 ). There is even a money back guarantee, on top of it all, if you are not satisfied, no question asked.
Frustration comes from comparison...
And you have your own ways to compare yourself to others. Acceptation can help. See your progression too. But you need to engage on the progression path. Here it is.
Do you want to improve?
Did you choose your life mission? Or did someone else somewhat interfered and choose for you? (Your parents, your lover, your children?
Do you know, in fact, what this life mission is?
The question, in fact is : who else than you can answer the question? A book proclaiming to say the truth? No: you have to sort truth from false yourself with the help of both humanity knowledge up to now and common sense, and a dose of deciding what you want to put on top : reason? intuition? dreams coming to give some insights about unconscious forces? You've got that freedom of choice. And responsability too.
We Pride Ourselves on Finding the Right Solution together!
Benefit from our revolutionary infrastructure, built upon the Internet, and new technologies, but also mostly on top of visions that want to find a direction, a common one, that is missing today, or that is not clearly defined..
I, Jean-David Roth, a bit of a physicist, of a software developer, a former psychiatric client, part time music composer and movie scenarist, as well as game strategist, who has been experiencing a wide range of very low paid jobs, and then better paid ones, atheist as well as Question Mark adorer, feels invested in the mission to help you go from your point A to your point B. Why not schedule a call to try to find what these points are, in your particular unique case?
AA may stand for Accelerating Aces, Advance in Abstraction, Accustomed to Alternatives, Action Attitude, Asking and Answering, the Antithesis Advantage...
... and in fact these are some of the many bricks of the wall of knowledge you will get from this coaching program . . .
... There is perhaps too much for you to digest in it, but I am sure the chunks you will chose will help you see things differently and take innovative directions.
In my personal life, I have been fighting to keep my brain health, I have developed a big picture vision, as well as abilities to be happy and free. If I die tomorrow, It will be with the feeling that I did the most I could to help at big scale, to bring some harmony and freedom to people. I hope you are in the same case, but be it the case or not, this is the direction into which I feel I can help you improve.
Perhaps, everybody has the secret desire to help humans to develop harmony and collaboration under the umbrella of love and reciprocal esteem. Not an easy task.
I think that all the modern tools are fantastic if used in that direction.
These tools are nevertheless used also in various questionable other directions.
Everybody wants to rule the world, as says the song, and I am also living under that rule. But, having played in a rock band, and having seen every member of the group trying to put the volume of his instrument higher than the others, I have also been observing that successful bands are made of people who are at the service of the group, rather than just themselves.
So, this might be an attitude to develop. And I'd like to invite you to be a pioneer at collaborative experiences we might try to experience with, within my program. Although this may come only at the end, with people likely to not be of the kind of those who try to put their "volume" over the others.
Companies are somewhat collaborative experiences. And efficient ones, for many of them. But there is a need for "Collaborations" to find new ways to be played together.
There is a need for reinvention.
What I just said was about the outer world.
But the bulk of this program is about improving on the "inner world" side of you.
I have not proved anything so far, and this is the reason you will not see any testimonials here, but I have a lot of energy to try to help you, and to try to achieve big goals together, with initial focus onto this main question :
"How to handle the best this incredible power brought by suddenly having as much as twice the free time available, when compared to your previous employee situation?"
And my main advice, that you can take away free, is : try to protect this new free time from other wanting you to give it to them just because they think they deserve it. This is not true. You worked 40 years or so to get this free time. This does not mean you should not put efforts to built something out of this free time, on the contrary. But you need to stay the captain of that free time at all time. In fact, focus on this : Retirement brings the opportunity to take the control of your time and life.
So, take that time and keep it. And use it. To do what you really want to decide, what is coming from your inner self. This is really what this program is about.
And if you want to give, ask yourself : should I just give to relatives? Or should I also think about other humans at the other end of the planet who cannot make their voices heard? Try to develop a broad vision. If humans were to develop such a vision, and act towards that direction, it would benefit everybody collectively.
So what is this program really made of? If you feel some resonance with me when reading all this, then my main program at $1997 may be the right one for you.
It will start with a quizz to try to establish which modules you will benefiting the most from.
This main program is not just an online course. There are also interactive time in the form of weekly Live Question and Answer Sessions, and a 1 on 1 hour session time with me personally. During the coaching sessions, we, as a group are interacting by means of questions asked through the chat, and there also a live teaching part where you can interrupt and ask questions, again through the chat. So you will always be learning the latest state of my art, so to speak.

I have spent thousands of dollars in online programs. I've read lots and lots. I also had great teacher at college, and spent one year studying Mathematics and Physics at the university. I am rather a rationalist, and I place logic and coherence high, when I come to decide what is true and what is not. All these "traits" made me able to develop this very unique program, and I really believe you will benefit from all this knowledge i did select carefully.
Who should not take this program? Those who are not ready to spend some time doing the learning, the exercices, attend the calling sessions and take appropriate action (also a "AA"). The decision is yours.
The program will start in june, and the registration period will start probably on the 15 of may. So write the date in your calendar.
A collection of lessons learned, those I found the most important to my inner freedom and happiness.
Management of inner resources, as well as money, time, planning, acting and learning. These are essentials, really. If you do not join, at least remember this.
Accountability Homework will help you get results.
All my programs/services are sold with a solid 30 Day Money Back Guarantee, no questions asked.
Latest Articles, Tips and Thoughts
Sorry, we couldn't find any posts. Please try a different search.